Hey folks! 
In this article we are going to discuss about tracking of Offline Campaigns with QR Code and Google Tracking Parameters.
We can track all the online campaigns but what to do for offline tracking. No worries! we can track offline marketing campaigns as well.
If you are a business owner or a marketer then you should know how much ROI your offline marketing campaigns are giving.
To know how to track offline marketing campaigns without any paid tool, stay tuned.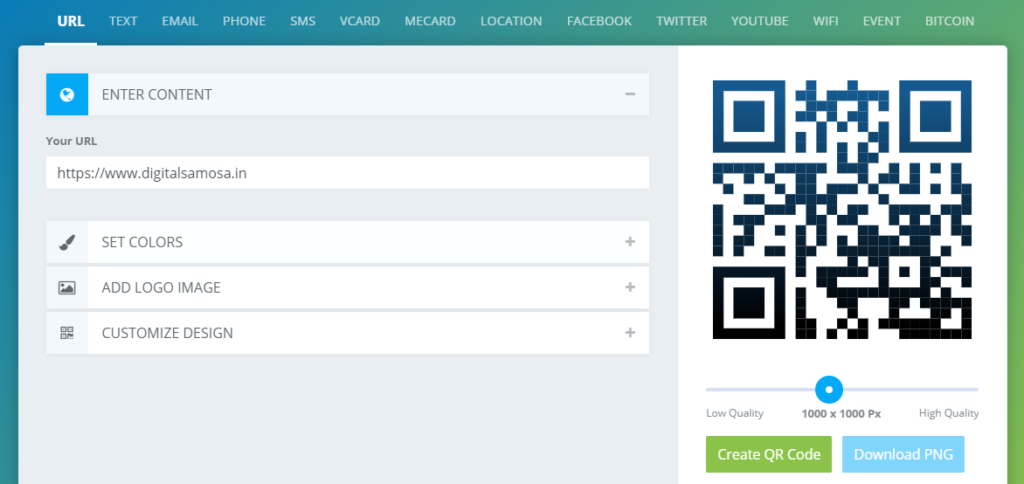 Firstly, we should have a QR code to track offline marketing campaigns. To download free QR code just search on google for "free qr code generator" or use the qr code generator tool https://www.qrcode-monkey.com/.
Through this tool you can create free QR codes by provide your website, offer page or landing page. This tool also helps in the following aspects –
1. Change QR code color – you can change the QR code color or can give the gradient feel also.
2. Add Company logo – in a click, you can upload your company's logo that will reflect in the middle of QR code. This will give a brand touch to your QR code.
3. Customize design – customize your QR code design by changing the body shape and eye frames.
After that your QR code is ready to launch. Just click on "create QR code button" to generate and to make visually present then download it.
Bang on! your QR code is ready to use. You can place this in marketing collaterals like banners, flyers, standees, visiting cards etc with some promotional offers like discount on products, cashback, free trials etc. as per your business goals.
But the work is not yet done. You can use the QR code to send your visitor to your landing page but can't track them as of now. To track, what they did on your landing page, either signed up or bought any product, you have to ad tracking parameters into the landing page url.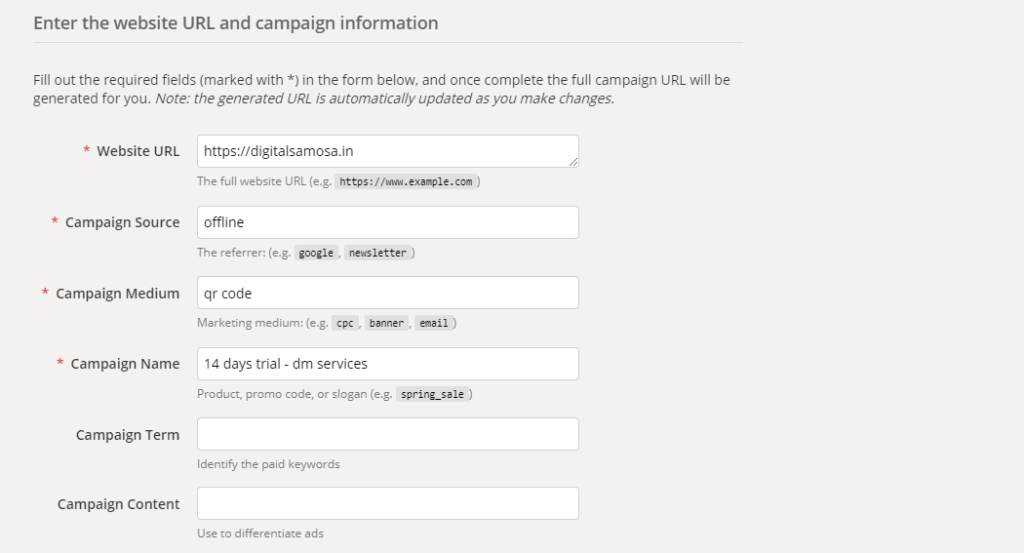 Here is the way to ad tracking (utm) parameters to your landing page.
Just search for "campaign url builder" on google or use the link https://ga-dev-tools.appspot.com/campaign-url-builder/. Put your landing page url, campaign source like "offline marketing", campaign medium like "qr code" and campaign name like "30% discount on running shoes" with your event name. Then copy the url below with your tracking parameters. You can test the working of url by pasting it on the new tab.

Now replace the landing page url with the created one through campaign url builder then create the QR code and use it where ever you want.
Check the number of visitors came to your website and how many made purchases from google analytics. If you want to know, how to find these details on google analytics? Please mention in the comments below. I'll surely help you out for the same.
Hope you enjoyed and learnt from this tutorial. I'll caught you in my next article till then good bye and take care.